Take a smooth path to home ownership, without leaving money behind!
Partner with a local HomeAdvantage® agent and BCU Home Loans Expert and save.
Cash rewards are yours when you register for HomeAdvantage (it's free!) and use a real estate agent in the HomeAdvantage network to buy or sell your home. Access helpful homebuying resources and save an average of $1,992 in agent commissions1.
Sign up for HomeAdvantage to:
Find a Trusted Agent
Connect with a top-performing real estate agent with deep market knowledge in your area.
Shop for a Home
Search for your home online and get alerted when homes for sale meet your criteria.

Estimate Your Home's Value
Use HomeAdvantage to estimate the value of your home.2

Earn Cash Rewards
Buy or sell your home with a HomeAdvantage real estate agent and get a cash reward at closing.

"I think you have the mortgage process down to a science, I didn't have any problems at all. The team I had the privilege of working with made me feel very special. Who could ask for anything better? Thank you all for everything that you did help me make life easier."
Madeleine R, member since 1993
Members have earned over $6 million with HomeAdvantage3.
Sign Up
It's free and only takes a couple minutes. Once enrolled, use the program as many times as you'd like.
Find Your Home
Review and select HomeAdvantage agents in your area. They'll help you sell or buy the perfect home.
Get Support
Your BCU Home Loans Expert will support you along the way and discuss flexible financing options available.
Earn Cash
Receive cash rewards upon closing with a HomeAdvantage agent. Members have saved over $6 million3!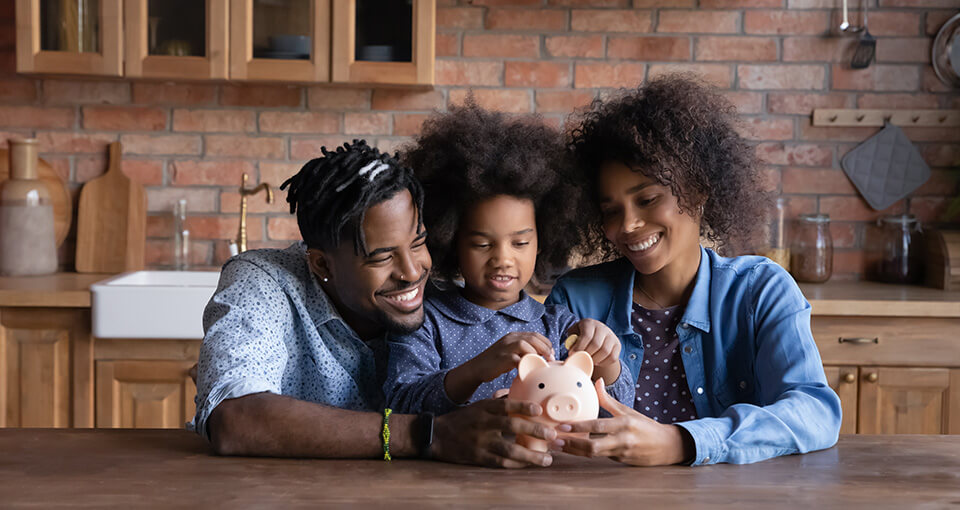 How Much Will You Save?

When you work with a HomeAdvantage agent, you'll earn up to 20% of their commission via cash rewards at closing. Double your savings when you buy and sell your home!
Calculate Rewards
​​​​​​​​​​​​​​

HomeAdvantage® program is made available to you through a relationship between BCU and HomeAdvantage®. Program Cash Rewards are awarded by HomeAdvantage® to buyers and sellers who select and use a real estate agent in the HomeAdvantage® network. Home buyers or sellers are not eligible for Cash Rewards if they use an agent outside this network. Using BCU for a mortgage is not a requirement to earn Cash Rewards. Cash Rewards amounts are dependent on the commissions paid to the agent. HomeAdvantage® may have specific rules on how your Cash Rewards will be paid out. Cash Rewards incentives are available in most states; however, are void where prohibited by law or by the lender. Please consult with your credit union to get details that may affect you. States and/or major metropolitan areas included in the HomeAdvantage program include: Major metropolitan areas located within 49 states, excluding SD. New cities, states and real estate agents continuously join the program. If you do not see the area you're interested in, contact HomeAdvantage at 800-203-9014. Terms and disbursement of cash rewards vary by state. HomeAdvantage® is a registered trademark of HomeAdvantage®

1Average cash rewards calculated based on 384 home closings with a real estate agent in the HomeAdvantage® network of approved agents between 1/1/2022 and 12/21/2022. Exact earnings are $6,742,440. Estimated cash reward of $4,500 based on a purchase price of $765,509 (CA Home Value Index as of 10/31/2022 per Zillow.com) and a 3% commission earned by the participating HomeAdvantage® real estate agent.

2The HomeAdvantage® property valuation tool is an estimate of value based on the location of the property as well as the availability, accuracy and dependability of market data in the area. It is not an appraisal—it is a computer-generated estimate of worth that should be considered as a starting point in your search for market knowledge. HomeAdvantage® is not liable for the usage of this valuation beyond the intention mentioned here.

3Combined cash reward savings calculated based on 4,054 home closings with a real estate agent in the HomeAdvantage® network of approved agents between 4/1/2010 and 12/21/2022.